Emily Koh (b.1986) is a Singaporean composer and double bassist based in Atlanta.  Her music reimagines everyday experiences by sonically expounding tiny oft-forgotten details. In addition to writing acoustic and electronic concert music, she enjoys collaborating with other creatives in projects where sound plays an important role in the creative process. 
Described as 'the future of composing' (The Straits Times, Singapore), she is the recipient of awards such as the Copland House Residency Award, Yoshiro Irino Memorial Prize, ASCAP Morton Gould Young Composer Award, Prix D'Ete, and PARMA competitions; commissions from the Barlow Endowment for Music Composition, Composers Conference at Wellesley College, Singapore Symphony Orchestra, Left Coast Chamber Ensemble, Dinosaur Annex Music Ensemble; and grants from New Music USA, Women's Philharmonic Advocacy and Paul Abisheganaden Grant for Artistic Excellence. She has been a fellow at the MacDowell Colony and Avaloch Farm Music Institute.
Emily's works have been described as "beautifully eerie" (New York Times), and "subtley spicy" (Baltimore Sun), and have been performed at various venues around the world in Singapore, Malaysia, Thailand, Vietnam, Hong Kong, Macau, Taiwan, Japan, South Korea, the Netherlands, Italy, France, Switzerland, Finland, Israel, the United Kingdom, Canada and the United States by acclaimed ensembles and performers such as Talea Ensemble (USA), Ensemble Dal Niente (USA), New York New Music Ensemble (USA), Signal Ensemble (USA), Boston New Music Initiative (USA), New Thread Quartet (USA), Acoustic Uproar (USA), LUNAR Ensemble (USA), East Coast Contemporary Ensemble (USA/Europe), Avanti! (Finland), Israel Contemporary Players (Israel), Sentieri Selvaggi (Italy), the Next Mushroom Promotion (Japan), Chroma Ensemble (UK), The Philharmonic Orchestra (Singapore), Dingyi Music Company (Singapore) and Chamber Sounds (Singapore) among others.
Emily graduated from the Yong Siew Toh Conservatory of Music, National University of Singapore (BM Music Composition), the Peabody Institute, Johns Hopkins University (MM Music Composition and Music Theory Pedagogy), and Brandeis University (Ph.D. graduate in Music Composition and Theory). She is currently Assistant Professor of Composition at the Hugh Hodgson School of Music, University of Georgia in Athens, GA. Prior to teaching at UGA, she taught at Brandeis and Harvard Universities, MIT, Longy School of Music (Bard College) and Walnut Hill School for the Arts. She is a member of ASCAP, SCI, and is an honorory member on the executive committee of the Composers Society of Singapore. Her music is published by Babel Scores and Poco Piu Publishing.
Emily lives in Atlanta, GA (USA) with her husband, Jason. Besides composing and performing, Emily enjoys eating, cooking (but not baking), gardening, traveling and home DIY projects. 
Jason Thorpe Buchanan is an American composer of operatic, orchestral, chamber, electroacoustic, and intermedia works. Artistic Director of the [Switch~ Ensemble], Department Chair of Composition and Theory, and Lecturer in Composition, Music Theory, and Electronic Music Composition at Mahidol University's College of Music in Thailand, his works have been described as "an unearthly collage of sounds", "sharply-edged", and "free jazz gone wrong—in a good way", commissioned and performed internationally by conductors and ensembles such as Brad Lubman, James Baker, Alan Pierson, Jean-Philippe Wurtz, Jeffrey Means, Marc Lowenstein, Ulrich Pöhl, Alarm Will Sound (USA), Talea Ensemble, Interface (DE), Nikel (Israel), Linea (FR), Insomnio (NL), EXAUDI (UK), Slagwerk Den Haag (NL), Eklekto (Switzerland), Gaudeamus (NL), Mivos, Iktus Percussion, the [Switch~ Ensemble], The Industry, Royaumont Académie Voix Nouvelles Ensemble (FR), wild Up, OSSIA, Blue Water Chamber Orchestra, Mizzou, International Horn Society, Tzlil Meudcan Festival (Tel Aviv), Chamber Music Campania (Italy), the German/American Fulbright-Kommission (DE), and the Eastman Musica Nova Ensemble (USA). Nominated for the 2015 Gaudeamus Prize, three works were presented by Insomnio, New European Ensemble, and Slagwerk Den Haag at Gaudeamus Muziekweek. Scenes from his Multimedia Opera Hunger have received performances at Darmstadt (2014) with Ensemble Interface, The Industry's FIRST TAKE in L.A. (2015) with wild Up, and the MATA Interval Series in New York City with the [Switch~ Ensemble]. "Hunger is a kind of training session in mental disintegration... An ungodly opera needs ugly music, singers who produce primal sounds, an electric guitar that sounds scraped raw, a wailing orchestra effects, cuts the ear like a knife. Buchanan delivers." — L.A. Times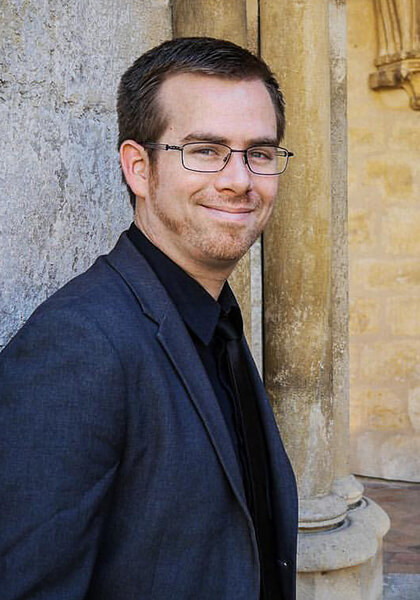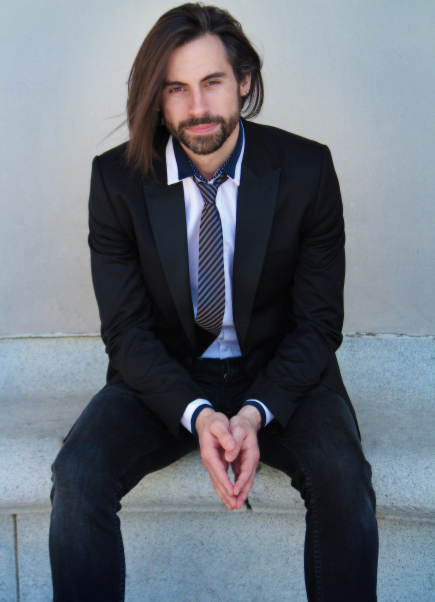 A native of Bordeaux (1985), Jean-Patrick Besingrand has been described as an « audacious composer » whose music « takes the listener on a fascinating and rewarding journey ». His music plays on tone colors and explores different conceptions of temporality. The incorporation of natural elements such as air sound is also at the center of his interests. 
Jean-Patrick has participated in several festivals and masterclasses, including Musica Festival, Shanghai New Music Week Festival, Thailand International Composition Festival, Tokyo Media Interaction, Red Note, Viola's 2014 at the Paris Conservatory, and l'Odyssée des Arts. At these festivals, he received instruction from renowned composers such as Beat Furrer, Philippe Hurel, Philippe Manoury, Jörg Widmann, Qin Wenchen, Daniel D'Adamo, Tania Léon, Mathew Rosenblum, Claude Ledoux, Chen Yi, and Luis Naon. 
He has received recognition from the Lin Yao Ji International Competition, the Molinari Quartet Sixth International Composition Competition, the Chengdu-China Sun River Prize competition, the Robert Avalon International Competition for Composers, the American Prize, and the First International Composition Competition Viola's 2014. His saxophone quartet won the first prize of the Composition Competition for Saxophone Quartet organized by SaxOpen and the Festival Musica. The Robert Starer Award commemorated his harp concerto Sur les ailes du temps in May 2016.
His music has been performed by ensembles such as Orchestre National Bordeaux-Aquitaine, Court-Circuit, Dal Niente, Mivos Quartet, Molinari Quartet, Platypus, Mise-En, Quince, Contemporaneous, Del Sol Quartet, Offspring, C4, Singularity saxophone quartet, Klexos, Carnegie Mellon Philharmonic, CMU Contemporary Ensemble, Círculo Trio, Very Small Consortium Ensemble, Aurae Duo, and by the several soloists including Thomas Piercy, Pierre Dutrieu, Yumi Suehiro, Vilian Ivantchev, Elsa Seger and Martha Cargo. 
Jean-Patrick holds a Master of Arts in Musicology from the University of Bordeaux, and graduated with high honors in Analysis, Harmony, Counterpoint, Fugue, Composition, and Soundpainting from the Bordeaux Conservatory where he studied notably with Jean-Louis Agobet in composition. He also holds an Advanced Certificate in Composition from Carnegie Mellon University where he studied with Leonardo Balada. Currently Jean- Patrick is a PhD student in composition at CUNY under Professor Jason Eckardt. He is also working on his doctoral thesis in Musicology at the Sorbonne in Paris. 
Jiradej Setabundhu studied music with Bruce Gaston at Chulalongkorn University. After re- ceiving his B.F.A. degree with first class honors, he worked as a director of the guitar de- partment at Chintakarn Music Institute and was a guitarist and composer of the Fong Nam Ensemble. He attended the University of Southern California for his Master degree in com- position where he studied with composer Donald Crockett. After graduating with Pi Kappa Lambda, He was offered a scholarship from prestigious institutions including Stanford Uni- versity and Boston University. As a fellowship student at Northwestern University he worked as a teaching assistant and part-time lecturer, teaching music theory, aural skills and harmo- ny. His teachers include M. William Karlins, Marta Ptaszynska, Amnon Wolman, Michael Pisaro and Stephen Syverud. In Thailand he worked as an Associate Dean for Academic Af- fairs at the College of Music, Mahidol University and the Conservatory of Music, Rangsit University. Currently he is a faculty at Princess Galyani Vadhana Institute of Music, Bangkok.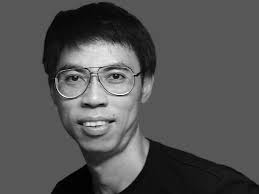 Jiradej Setabundhu has been the recipient of the Michael Mason Scholarship, the NSCO Composers Award, the William T. Faricy Composition Award, the Yoshiro Irino Prize and the Composers Guild Award. He has been commissioned by diverse groups of artists such as the Los Angeles Guitar Quartet, the Northshore Chamber Orchestra, the Cascade Reed Trio, and the Duo 46. His composition, encompassing various mediums from acoustic, electronic to interactive multimedia work, has been performed in China, Italy, Japan, Malaysia, Poland, Slovenia, Thailand, and the United States.