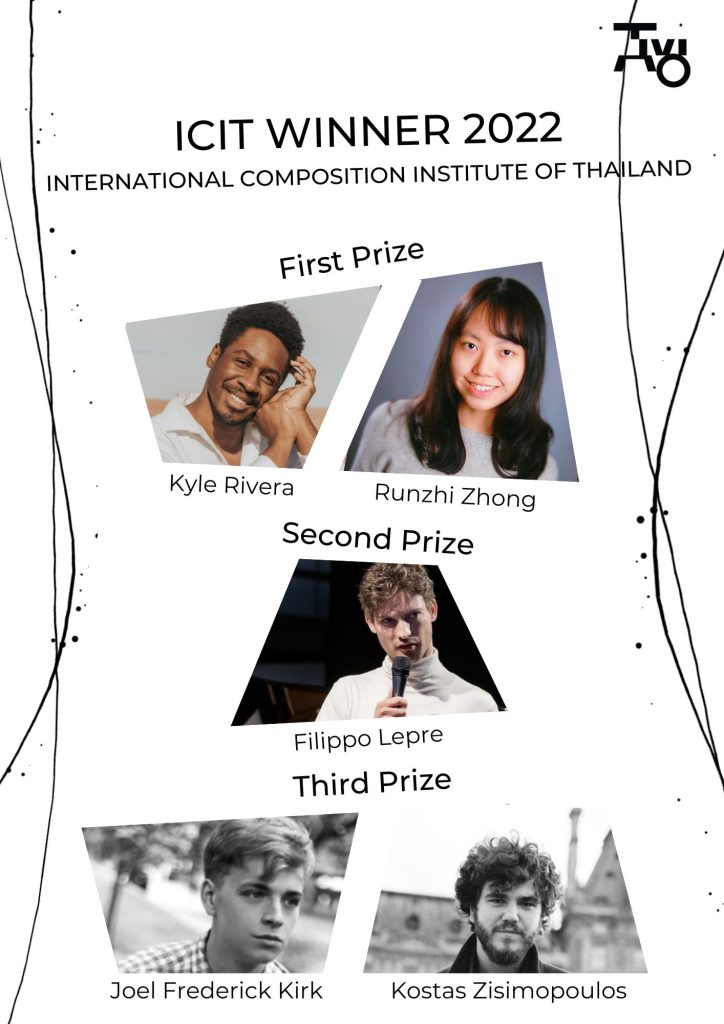 On behalf of the Thailand Music and Arts Organization with the International Composition Institute of Thailand 2022, we would like to thank you once more and congratulate all of your wonderful and creative composers. All judges and faculties are very impressed with the high quality of the this work selection and group of composers this year.
Now, we would like to congratulate our winners:
1st Prize: Tacet(i) Winning Commissioned Prize $1500 (tied)
Kyle Rivera and Runzhi Zhong
*Kyle and Runzhi will be commissioned to write a new piece for the Tacet(i) Ensemble. Both composers will split the prize for the commissions to be featured for the ICIT 2023.
2nd Prize:
Filippo Lepre
3rd Prizes: (tied)
Joel Frederick Kirk and Kostas Zisimopoulos
And warm congratulations to all composers from ICIT 2022!
Paulo Brito (Brazil/USA)
Irene Tanuwidjaja (Indonesia)
Ethan Resnik (USA)
Evan J Lawson (Australia)
Filippo Lepre (Italy)
Manjing Zhang (China)
Joel Frederick Kirk (United Kingdom)
Chua Zi Tao (Singapore)
Kyle Rivera (USA)
Runzhi Zhong (China)
Kostas Zisimopoulos (Greece)
Yayi Wira Pamungkas (Indonesia)
We also want to thank our ICIT's faculty members Emily Koh, Eleni Ralli, AnoThai Nitibhon, @Jason Thrope Buchanan, Narong Prangcharoen, and Jiradej Setabunhu for being our juries and mentors during the ICIT programme with spectacular thoughts and great artistic perspectives to our composers this year.
Until next year!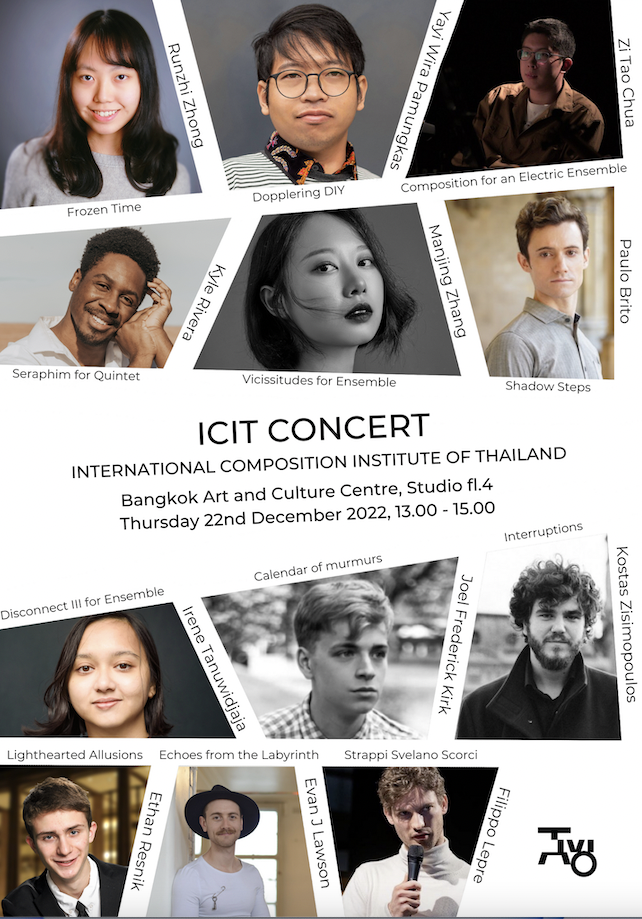 Yayi Wira Pamungkas was born on October 19, 1994. He studied music composition at the Indonesian Institute of the Arts, Yogyakarta. He was once a selected participant in young composers competitions and masterclasses such as Pekan Komponis Indonesia 2019, the 26th Young Composers Meeting 2020 in the Netherlands, and Borneo Ensemble Composer Series International Composition Competition 2022 in Malaysia. Composers who were curators of his composition: Vincent McDermott (USA), Jiradej Setabundhu (Thailand), Zhong Juncheng (China), Wen Deqing (China), Chong Kee Yong (Malaysia), Martijn Padding (Netherlands), Andries van Rossem (Netherlands), Andrew Hamilton (England), Jasna Velickovic (Serbia), Seung-Won Oh (South Korea).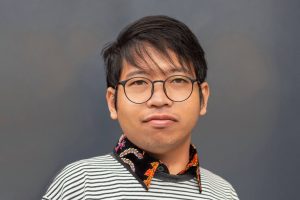 Runzhi Zhong, born in 2000 in Shenzhen, China, is currently an undergraduate student studying both composition and opera coaching at Shanghai Conservatory of Music. Her composition mentor is Xianglin Zhou. Within the four-year-study of composition, she has explored various instrumentations from solo works to big ensemble/orchestral works, and electronic music. As a Chinese composer, she is also interested in combining Chinese traditional instruments with western instruments to explore special sound characters. Her works have received several awards, including Second Prize of 5 th Academy Awards Composition Competition of Shanghai Conservatory of Music 2020, Second Prize of 1 st MaestrosVision Awards International Composition Competition 2022, Third Prize of 10th National College Digital Art & Design Awards 2022(NCDA Shanghai). She was selected as the finalist of the 9 th Rivers Awards Composition Competition 2020 and the work Sounds of Prawiek was performed by Shanghai Chamber Orchestra. She has attended some masterclasses and workshops held by the Conservatory with renowned composers such as Tristan Murail, Aaron Jay Kernis, Xiaogang Ye, and Ruo Huang. She is one of the selected composers of the East Chamber Music's Early-Career Composer Festival Summer 2022 (Canada) and is given a chance to collaborate with the ensembles-in-residence.
Kyle Rivera is a freelance composer and MM student at the Yale School of Music. He earned a BM in Music Composition and Viola Performance from the University of Houston with a Minor in Kinesiology. His principal for composition teachers were Katie Balch, Dr. Rob Smith, and David Ludwig. He has also studied composition with Jimmy Lopez, Reiko Feuting, Pierre Jalbert, Christopher Theofanids, and Martin Bresnick. Kyle has participated as a fellow at the Aspen Music Festival, the Immanuel and Helen Olshan Texas Music Festival, the Fresh Inc Festival, and the Atlantic Music Festival. He has performed on stage with artists such as David Curtis, Larvard Skou-Larsen, Spinx Virtuosi, the Ariel Quartet, Tomislav Facini, and the Houston Ballet Academy. As a composer, he has collaborated with the Houston Symphony, KINETIC Ensemble, the AURA Contemporary Ensemble, Houston Grand OperaCo, Opus Illuminate, 10th Wave Chamber Music Collective, the Chelsea Music Festival, and Bent Frequency.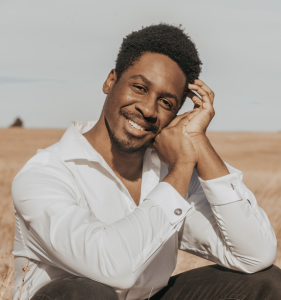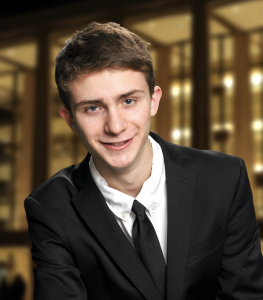 Ethan Resnik is currently pursuing a Bachelor of Music Degree in Composition at the Eastman School of Music. His works are often inspired by nostalgia, nature, and places that he visits, as well as his synesthesia, as he associates colors with letters, numbers, and sounds. His music has been performed by ensembles including the American Modern Ensemble, Quartetto Zuena, North/South Chamber Orchestra, Atlantic Music Festival Contemporary Ensemble, Akron Symphonic Winds, The Rhythm Method string quartet, and the Julius Quartet. In addition, he was featured as a composer on NPR's From The Top, which aired in February of 2020. As a pianist, he was a soloist with the North Shore Symphony Orchestra, a finalist in the Yonkers Philharmonic Concerto Competition, and he received first place in the American Fine Arts Festival Concerto Competition. He also enjoys performing chamber music, accompanying, and arranging. For two years, Ethan studied composition with Eric Ewazen at The Juilliard School Pre-College Division. He also participated in the New York Youth Symphony Composition Program, Atlantic Music Festival, Mostly Modern Festival, Lake George Composer Institute, Curtis Summerfest, and the Maine Chamber Music Seminar. Besides music, Ethan enjoys riding roller coasters, hiking, studying French, and going to beaches.
Filippo Lepre: I move my first steps as a trumpeter, getting a degree in 2015 in the G. Verdi Conservatory of Milan, after which I got my Composition bachelor's degree in 2021, always in Milan. Actually, I'm attending the composition Master at the same conservatory. A brief period of studying lyric singing gave me a clear perception of the problematic issue of writing for voice today, while the interest in the Jazz music as trumpeter gave me a knowledge of extended harmony. Recently I'm leading research on the concept of action polyphony and texture sound: on the simultaneity of instrumental actions in a single instrument, which originates the texture-sound, in which a complex sound reveals itself as a multiplicity of states in relation to each other. Understood in this way sound becomes an unstable. I'm deeply interested to build an efficient syntax with a strong irrational and improvvisative component. My music has been performed in Italy, Spain, Germany, France, Usa, Russia and Croatia by IEMA Ensemble, Divertimento Ensemble, Barcelona Modern Ensemble, Novalis Concept Ensemble, Daniel Kientzy, Francesco Dillon, Vacuum Quartet, Glass Clouds Ensemble and many others. Next projects include an album release and score publishing for Edizioni Sconfinarte, a bassoon solo piece, a double bass solo piece and participation to many European contemporary music festivals.
Evan J Lawson is one of Australia's leading queer artists, working at the forefront of contemporary culture as composer, writer, curator, and conductor, chiefly as artistic director of interdisciplinary company Forest Collective and Content Producer for Victorian Opera. Hailed by Clive O'Connell that …the sonorities that emerged often proved extraordinary… Evan has been composing music since the age of 10 and is a graduate of developing artist programs with Melbourne Symphony Orchestra, Festival d'Aix-en-Provence, Malthouse Theatre and Grafenegg Festival. In Australia, he has studied with Benjamin Northey, Richard Gill and Johanna Selleck, and internationally with David Aronson and Matthias Pintscher who has said that his music is serene, deep, it's even breathing the heritage of Mahler.
Evan has performed across the world, working with a variety of companies, such as the Tasmanian Symphony Orchestra, Tonkünstler Orchestra, Moravska Filharmonie and the Bendigo International Festival of Exploritory Music. Echoes from the Labyrinth for flute, clarinet, violin, viola, and cello Greek myth, legend and cultural practice has been a source of inspiration for me throughout my time composing music. Interpreting myths has supplied me with a rich vien of story telling to help shape sound worlds. My largest undertaking exploring this was my dance-opera of 2019 Orpheus, which attempted to tell this ageless myth with a contemporary lens. My next major venture will be Labyrinth, a work which will explore the myth of Theseus, Ariande, the Minotaur and their journeys through the Labyrinth. This new piece is a test piece exploring certain harmonic and melodic ideas which will feed into the larger theatre work. This piece is divided into 5 sections: the decent, the labyrinth, the journey, the minotaur & the ascent. Musically the work is constructed around C and E flat, there relationship and various implied harmonies.
Kostas Zisimopoulos, composer born in 1994 in Athens, Greece. After graduating as a theatrologist from the University of Peloponnese Faculty Of Fine Arts, Theatre Departmentand and receiving specialized Diplomas in Advanced Music Theory, Harmony and Counterpoint, he started to study composition in Utrecht Conservatorium, where he obtained his Bachelor degree. In 2021 he studied as an Erasmus+ student in Universität der Künste Berlin and at the moment he is a master composition student in Koninklijk Conservatorium. He also attended masterclasses and lectures of G. Aperghis, S. Gervasoni, C. Ianotta, Y. Robin, F. Filidei,Y. Maresz, R. Cendo, E. Reiter, G. Spiropoulos, H. Parra, M. Lanza, J. M. Staud, O. Bianchi, B. Pierluigi and D. Kourliandski, among others.
He has received multiple commissions from ensembles and venues such as Philharmonie de Paris, while also has been collaborating with ensembles like Percussions de Strasbourg, Ensemble Multilatérale, Les Metaboles, Ensemble Fractales, Divertimento Ensemble, Meitar Ensemble, Roadrunner Trio, United Instruments of Lucilin, Ensemble Suono Giallo, Kaaos Ensemble, Vertixe Sonora, PHACE, ARTéfacts ensemble, Ensemble Terrible, Phoenix and KamerOrkest Driebergen. His works have been heard in international festivals such as Rainy Days (LUX), Ostrobothnian Contemporary Music Festival (FI), Remus Georgescu International Music Festival (RO), The 21st Century Guitar Conference (USA), UNK New Music Festival (USA), VIII St. Petersburg New Music Festival (RUS), ilSUONO Contemporary Music Week (IT), ARCO (AT), IYCA Ticino (CH), CEME (IL), Roadrunner Academy (NL), Mixtur Festival (ES), Curs Internacional de Composició Barcelona Modern" 7th Edition (ES), VII International Workshop for Young Composers (IT), isaMasterclass (AT), CML (CY) and Vienna Summer Music Festival (AT). His music is mainly focused on the ideas of deviation, instability, interruption and interference. He is interested in researching the different levels of time and time perception by taking into consideration phenomena such as form, micro-material, rhythm and sonority.
He had collaborated with choreographers, artists, theatre groups, collectives and companies such as 'Imitating the Dog', 'Theatre of Experience' and 'Thingamajig' by composing original music for 'Old Times' by Harold Pinter, 'The Dance of Death' by A. Strindberg' and 'ASTYlogia' by N. Fytas among others. His music has received premieres and performances in France, Austria, Italy, Switzerland, Luxembourg, the Netherlands, Czech Republic, Spain, Greece, Cyprus, Ukraine, Israel, Russia, United States and Canada.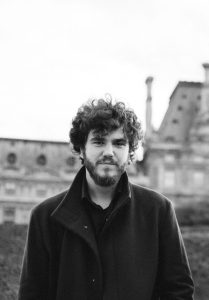 Irene Tanuwidjaja (b.1998) is an Indonesian composer based in Jakarta, Indonesia. She completed her bachelor's degree at UPH Conservatory of Music, Indonesia under the guidance of Antonius Priyanto. Irene's music explores the concept of motions, technology and musicality of sounds from her surrounding in day-to-day life. She has actively collaborated with traditional ensembles such as Gambang Kromong and Javanese Gamelan. Her works has been selected and premiered in Pekan Komponis Indonesia 2019 held by Jakarta Arts Council, virtual concert Either/Or Spring's Festival: Streamworks Volume II held by Either/Or ensemble, Young Composers Meeting 2022 organized by Orkest de ereprijs and Soundwalk Schokland organized by Museum Schokland and Ensemble Black Pencil.
Joel Frederick Kirk's interest in composition stems from the social anxieties associated with having a speech impediment as a child and living as an LGBTQIA+ identifying individual in today's still somewhat polarized society. He is primarily interested in anxiety, irritation, awkwardness and the grotesque/macabre as key points of inspiration for imagining, creating, and developing material. Ranging from the highly mechanical to the extremely untethered, his pieces occupy floating, ethereal sound-worlds where performers must work together to urgently negotiate their way through dense clouds of uncertain activity. Joel is currently studying for a PhD at SUNY Buffalo under David Felder, holding a Presidential Fellowship and a Social Impact Fellowship. He previously studied at the University of Huddersfield under Aaron Cassidy. Joel has worked with internationally renowned ensembles including the Arditti Quartet, ELISION, the Divertimento Ensemble, Tempus Konnex, Barcelona Modern, the SEM Ensemble, ensemble Suono Gialo, loadbang, and Ensemble Signal. At the end of his studies at Huddersfield, Joel received the J Wood & Sons Prize for acoustic composition and the Crabtree Prize for all-around achievement. He also won the 2022 John Golland Award and a prestigious 2022 ASCAP Morton Gould Award.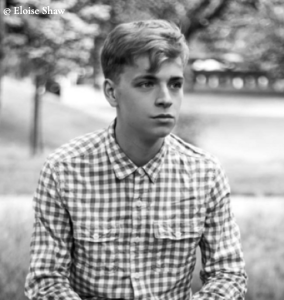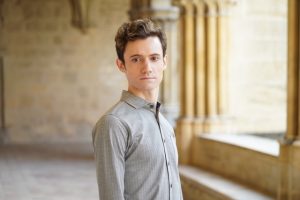 Brazilian-American composer Paulo Brito's emerging international profile reflects his commitment to crossing cultural and disciplinary boundaries in bringing contemporary music to new and diverse audiences. First-Prize Winner of the Tōru Takemitsu Composition Award— awarded by world-renowned composer Unsuk Chin for his orchestral work Staring Wei Jie to Death, he has been featured at venues including the Shanghai Conservatory New Music Week, University of Toronto New Music Festival, and Contemporary Encounters/ Meitar Ensemble Festival. His music has been performed notably by Japanese Nō performer Ryoko Aoki, the Tokyo Philharmonic Orchestra, and Israeli pianist Oleg Yakerevich. In 2021, he was a resident fellow of the Royaumont Festival's "Voix Nouvelles" young composer showcase, where his piece couleurs . . . angoisse was premièred by France's Ensemble Linéa and conductor JeanPhilippe Wurtz. Paulo Brito recently earned his doctorate in Music Composition from the University of Toronto with his piece Ornithomancy, a commission of Taiwan's National Kaohsiung Center for the Arts, where it was premièred in April 2022. This past summer, his new pieces were premièred by Ensemble Linea at the Cordes-sur-Ciel Festival and Ensemble Ars Nova at the Impérial Annecy Festival in France.
Manjing Zhang (b1991) is a Chinese composer and pianist currently based in Xi'an, China. She is currently teaching at Xi'an Conservatory of Music (Xi'an, China). She holds degrees from Central Conservatory of Music(Beijing, China) (BM '15), Carnegie Mellon University (MM'18), and the University of Minnesota (PhD '21). She also taught at the University of Minnesota as a teaching assistant from 2019 to 2021. Her primary mentors are Xiaogang Ye, Shuai Zhang, Wenchen Qin, Alex Lubet, and Reza Vali. Her works have been performed internationally at Beijing Modern Music Festival, Chinese-ASEAN Music Festival, Space City New Music Festival, Digital Discovery Festival, Downtown Brooklyn Chamber Music Festival, NYC Contemporary Music Symposium's concert, and Music by Women Composers, among others. Her scores are published by BabelScores.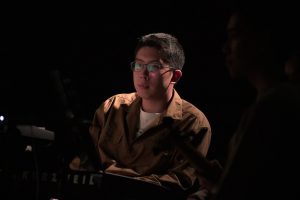 Zi Tao Chua (b. 1999) is a Singaporean composer and pianist. He is currently pursuing his bachelor's degree in Composition at the Yong Siew Toh Conservatory of Music in the National University of Singapore under the tutelage of Peter Ivan Edwards. Chua has demonstrated his flair as a pianist in the Inter-Junior College Vivace Piano Ensemble Competition, achieving Gold with Commendation in 2016 and 2017, and in the Kingsburg International Piano Competition, as one of the six finalists in 2018. As a composer, Chua explores his musical identity through the balance between science and culture. Several his pieces are influenced by systemic formulae, while at the same time infusing cultural elements into the music. All these can be seen as either a reflection or juxtaposition with the current world. Chua has also been involved with numerous collaborations. Exuviation (2021) is a set of dance movements completed in collaboration with Singaporean choreographer Dan Kwok on theme of grief. He was also involved with the Runaway Co., a non-profit youth-led theatre group, as a keyboardist in The Story of Tonight (2020), and a virtual collaboration for a radio play, The World We Live In (2021), during the pandemic.