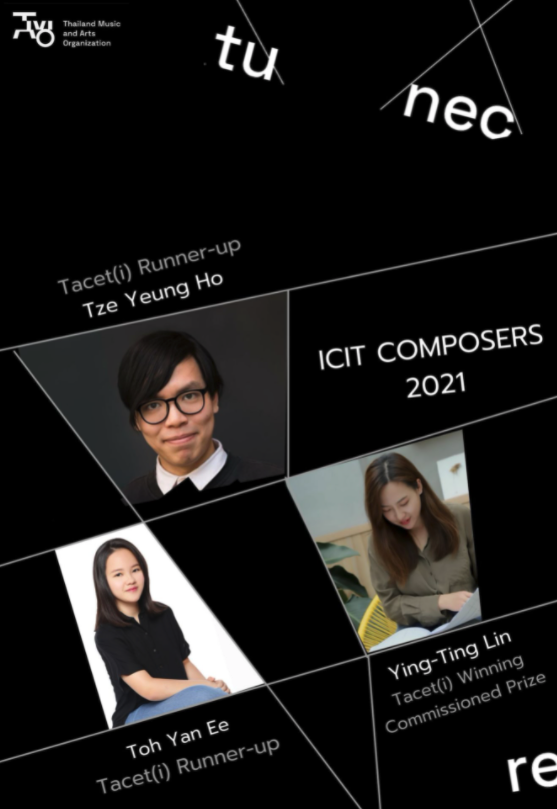 On behalf of the International Composition Institute of Thailand, this year we are very delighted to announce our winner and two runners-up:
"Tacet(i) Winning Commissioned Prize ($1000)": Yin-Ting Lin will be commissioned to write a new piece for the Tacet(i) Ensemble to be featured for the next year TNMAS and ICIT 2022.
Runners-Up (2nd prizes-tied): Toh Tan Ee and Tze Yeung Ho will be featured for the next year TNMAS and ICIT 2022.
*Both of them will be invited to write a new piece for the Tacet(i) Ensemble to be featured in one of Tacet(i)'s future projects. We also would like to congratulate all the other ICIT Composers 2021 for such great achievements and fantastic compositions: Konstantinos Baras John Franek Oswald Huỳnh Akari Komura Wenbin Lyu Jeremy Rosenstock.
And great thanks to our wonderful juries and faculty for their dedications during ICIT Week 2021: Emily Koh AnoThai Nitibhon Jason Thorpe Buchanan Sergio Cote Barco Narong Yaay Prangcharoen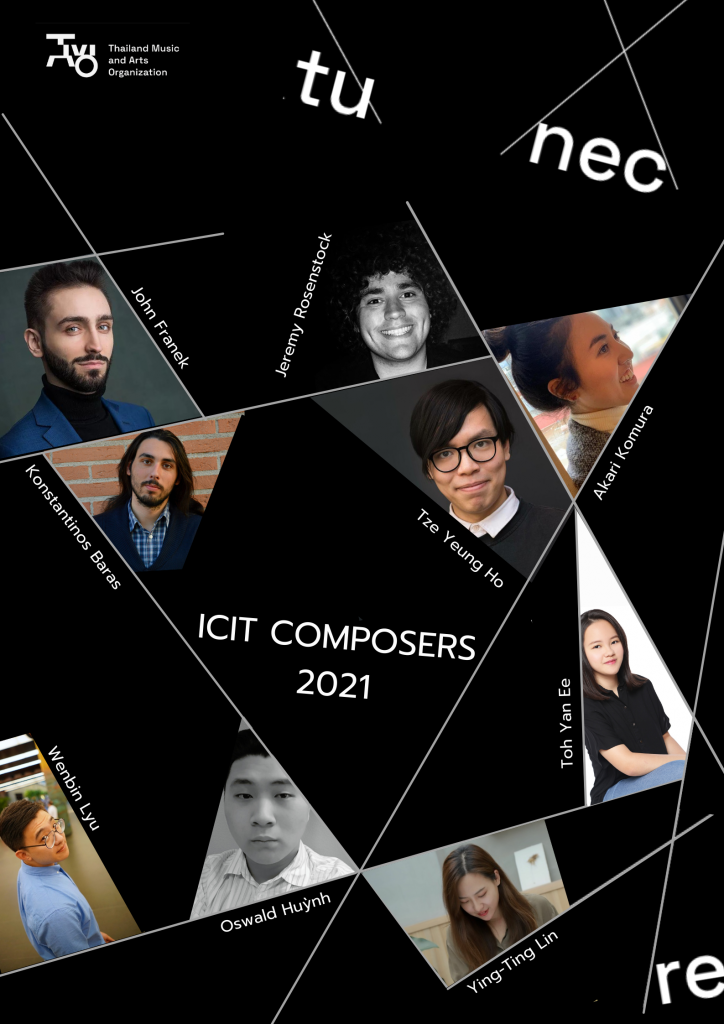 We are pleased to announce the final selection for the International Composition Institute of Thailand 2021. The total number of applications this year was 124 submissions from 20 countries. TMAO team is very much appreciated such high qualities of works and artistic creation to all submissions.
The selection committee is delighted to congratulate 9 composers to be featured and workshopped with the TACETi Ensemble as well as faculty mentors: Jason Thorpe Buchanan (USA/Thailand), Sergio Cote Barco (Colombia/USA), AnoThai Nitibhon (Thailand), Emily Koh (USA/Singapore) and Narong Yaay Prangcharoen (USA/Thailand). All the ICIT activities will be virtually held at Bangkok Arts and Culture Centre (BACC), as well as the final Concert as a part of Thailand New Music and Arts Symposium during our event in December.
ICIT Composers 2021
Jeremy Rosenstock (USA)
Konstantinos Baras (Greece)
Oswald Huỳnh (USA/Vietnam)
Akari Komura (Japan)
Tze Yeung Ho (Finland/Hong Kong)
John Franek (Germany/USA)
Wenbin Lyu (USA/China)
Ying-Ting Lin (USA/Taiwan)
Toh Yan Ee (Singapore)
Akari Komura is a Japanese composer-vocalist. She grew up in Tokyo until she was twelve, then moved abroad due to her parent's work to spend her teenage-hood in Indonesia. This tran- sition impacted her to develop a deeper connection to music and to communicate with others regardless of the language barrier. From an early age, Akari has been involved in performing arts through playing the piano, singing, and dancing modern ballet. Her interest in nature-based contemplative practices is central to her artistic belief where the sonic expressions are imagined to emerge as an embodiment of natural elements. Under the influence of Pauline Oliveros, Yoko Ono, and Hildegard Westerkamp, Akari explores to curate a ritualistic performance that invites both musicians and audience for a meditative and healing experience of mind and body. Akari's breadth of work spans chamber ensemble, multimedia/ electronics, vocal music, and interdisciplinary collaborative works involving dancers, visual artists, and architects. Some of her works have been featured in the Montreal Contemporary Music Lab, Composers Conference, Atlantic Music Festival, soundSCAPE, and Penn State New Music Festival. She also has been an artist-in-resident for the Socially Distant Art program and Kinds of Kings Bouman Fellow 2020-21.She holds a M.M. in Composition from the University of Michigan (recipient of the EXCEL Enterprise Fund and Sonic Scenographies Research Grant) and a B.A. in Vocal Arts from the University of California, Irvine. Her major teachers include Evan Chambers, Roshanne Etezady, Stephen Rush, Frances Bennett, and Seth Houston.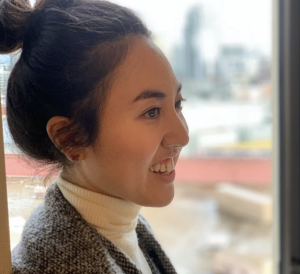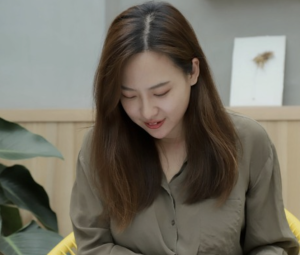 Lin Ying-Ting is a Taiwanese composer who explores unique timbre qualities of both acoustic and electronic music. From an impressive variety of ideological realms ranging from the socio- logical to the principles of aesthetics, Ying-Ting's creations are inspired through her translation of keen empirical observation into ingenious musical realization; the resulting work stimulates deep introspection and provoking curiosities. Active as a composer and pianist, Lin's music has been awarded several honors and awards, including the Studying Abroad Fellowship from the Ministry of Education in Taiwan, the IAWM Pauline Oliveros Prize, the National Symphony Orchestra of Taiwan competition, the Taiwan National Ministry of Education Composition Award, and the Chai Found Chinese Musical Instruments Competition. Her music has also been played at several international festivals in USA and Asia, including the 18th World Saxophone Congress, 2018 ICMC, Darmstadt, World Harp Congress, Ecoles d'Art Américaines de Fontaine- bleau, NYCEMF, the June in Buffalo festival, Hong Kong Modern Academy, Taipei International New Music Festival, and New Music Week of Shanghai Conservatory of Music. After graduating from the National Tai- wan Normal University, she furthered her studies at the State University of New York at Buffalo, where she worked with Cort Lippe and Jeffrey Stadelman. She is currently in pursuit of a PhD at Brandeis University, studying with Eric Chasalow.
Oswald Huỳnh is a composer and bassoonist from Portland, Oregon. Huỳnh's composi- tions often blend traditional Vietnamese aesthetics with Western techniques to compose music that reflects his multicultural upbringing. Huỳnh writes extensively for instrumental forces to create evocative soundscapes that convey the underlying emotions and inspirations in the music. His works center around Vietnamese tradition, heritage and identity, and the natural world. As a composer, his works have been commissioned and performed by artists such as the Del Sol String Quartet, [Switch~ Ensemble], Deaf Rabbit Duo, Akropolis Reed Quintet, and composer and clarinetist Yoshiaki Onishi. Upcoming projects include a chamber work for Fear No Music and a collaboration with the St. Louis Symphony Orchestra. His music has been presented at Arts Letters & Numbers, Oregon Bach Festival Composers Symposium, Northwestern University New Music Conference, The Sheldon, University of Missouri, Lewis & Clark College, Ithaca College, Wintergreen Music Festival, Mostly Modern Festival, and the Atlantic Music Festival. Huỳnh holds a Bachelor of Arts in music and computer science from Lewis & Clark College and is pursuing a Master of Music in Composition at the University of Missouri. www.oswaldhuynh.com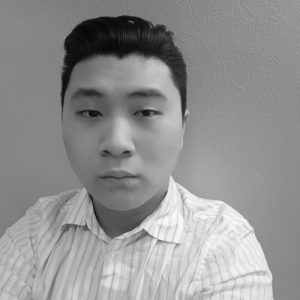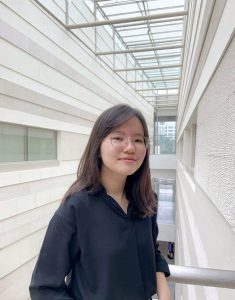 Toh Yan Ee is a young Singaporean composer pursuing her Bachelor's Degree in Mu- sic Composition at the Yong Siew Toh Conservatory of Music (YST), National University of Singapore, under the tutelage of Ho Chee Kong and Adeline Wong. Yan Ee is interested in exploring nature and dichotomies, and her music fuses spontaneity and organic elements. Yan Ee's works have been performed by TACET(i) Ensemble, Wu Xian Ensemble, and Singapore Chinese Orchestra. Her works have been performed in Singapore, Thailand and the USA. Yan Ee has participated and presented in various festivals in Singapore and abroad, such as <reMusik.org> St. Petersburg International New Music Festival Composition Course (Russia), New Music on the Bayou Festival (USA), International Composition Institute of Thailand (Thailand), Singapore Chinese Orchestra Composer Workshop (Singapore), YST Young Composers' Academy (Singapore),
Jeremy Rosenstock is a composer, sound artist, and pianist from San Francisco, California. As a composer, Jeremy has taken lessons with Dan Trueman, Sarah Kirkland Snyder, Andrea Mazzariello, Gabriela Lena Frank, David Conte, and Benjamin Boyle. He has participated in So Percus- sion Summer Institute, where his percussion quartet was read and recorded by So Percussion, Cortona Sessions for New Music, Stanford University's CCRMA Summer Workshops, and the European-American Musical Alliance's Nadia Boulanger Institute. He is a member of Intermission, an interdisciplinary arts collective based in Nashville, TN, and has put on electroacoustic installations as part of their arts retreat, Wysteria. His principle teachers and mentors include Wolfgang Von Schweinitz, Stan Link, Michael Slayton, Michael Alec Rose, Craig Nies, and Gabriela Lena Frank. He is currently working towards obtaining an MFA in Experimental Sound Practices and CalArts starting in the fall of 2019.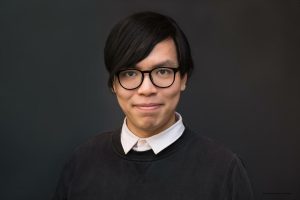 Tze Yeung Ho (b. 1992) is a Norwegian composer based in Helsinki. Tze Yeung's music is found at the crossroads of understanding: his works explore territories of speech, translation in language, dramaturgy and poetics, with particular focus on multilingual approaches.Tze Yeung holds a doctoral degree (PhD) from the Estonian Academy of Music and Theatre and a master's degree from the Norwegian Academy of Music. He has held lectures and talks at the Estonian Arts Academy, SOUND 59 festival in Russia and the highSCORE festival in Italy. He is the first prize recipient of the 14th composition competition of Festival International de Musiques Sacrées (CH), Evivakören's and Exaudio's choral compo- sition competition (FI) and Land's End Ensemble's 17th composition competition (CA). His collaboration with Gabrielsen, hvorfor pusen? received the second prize of Shanghai New Music Week's Chamber Opera Composition Competition. Some other highlighted artistic activities include lecturing at Sound 59 festival in Russia, the development of Gjennom Garden (a theatre work for Sølvguttene boys' choir and Norwegian dramaturge Marius Kolbenstvedt) and production of the opera minn(i)e with the Estonian studio Opera Veto, Finnish stage director Anselmi Hirvonen and Danish video artist Magnus Pind.
Konstantinos Baras is a Greek composer of instrumental and electroacoustic music. His music focuses on the recreation of saturated soundscapes through the use of aggressive gestures, instrumental preparation, and extended techniques. He is deeply interested in exploring various tools of Digital Signal Processing (DSP) and live interactivity to further extend the acoustic profile of traditional instruments. This allows Baras to create electroacoustic hybrids, enabling him to blend seemingly juxta- posing sounds into a unified sonic structure. Baras organizes his compositions through various processes of iteration and fragmented circularity – manipulating the duration, density, and complexity of musical layering in order to shape heterogeneous sound blocks into unified phrasal structures.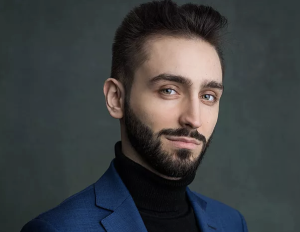 John Franek (b.1996) is a pianist and composer whose compositions "evoke an epic narrative." (Sono- grama Magazine). John has had premieres of his own works performed in North America, South America, Europe and Asia, with notable premieres in locations such as in New York City, Philadelphia, Los Angeles, Vienna, London, Amsterdam, Paris, Lviv, Ostrava, Olomouç, Milan and Rome. Among these performances he has had his works performed by ensembles such as the Janáček Philharmonic Orchestra, The Moravian Philharmonic, KLKNewMusic, The Syntax Ensemble, the Brightwork Ensemble, the Lontano Ensemble and Trio Immersio. Forthcoming premieres throughout this season include performances by the Sofia Philhar- monic Orchestra, Hub New Music, Unassited Fold and the TACETi ensemble. John is the Founder and Artistic Director of his own record label Nous Records, is a Navona Records Recording Artist and maintains and active role as an educator and masterclass artist. John's works are published by Donemus Publishing.
Wenbin Lyu (b. 1994) is an award-winning US-based Chinese composer and guitarist. The composition written by Wenbin Lyu combines contemporary western techniques with ancient oriental culture. He seeks inspiration from nature, science, and video games. Lyu's music has been performed at many events, including Tanglewood, International Computer Mu- sic Conference, New York City Electroacoustic Music Festival, National Student Electronic Music Event, Collage Composers Colloquium, Arts Letters & Numbers, 1:2:1, NCPA Young Composer Programme, China National Symphony Orchestra Young Composer Program, Chinese National Music Festival, among others. His music has been performed by Beijing Symphony Orchestra, Tianjin Symphony Orchestra, NEC Philharmonia, CCM Concert Orchestra, Del Sol Quartet, Ta- cet(i), and Transient Canvas. Based on his outstanding academic performance, he was honored to receive the China National Scholarship in 2016 and Donald Martino Award for Excellence in Composition in 2020. His music was performed widely worldwide, including in Asia, Europe, North and South America. Lyu's compositions include orchestra, concerto, chamber, opera, and elec- tronic music. In 2021, he was invited to Tanglewood Music Center as a composition fellow. Lyu is the recipient of ASCAP Morton Gould Young Composer Awards, CCM Orchestral Composition Commission Competition, NEC Honor Competition; Two VR movies that he composed premiered at the Cannes International Film Festival in 2016. Lyu serves as a composer-in-residence at HA- cappella where based at Harvard University and the all-female musician group New Downbeat in Cincinnati. Lyu received his degrees from China Conservatory and NEC, where he studied with Wanchun Shi, Michael Gandolfi, and Kati Agócs. Lyu is currently pursuing a Doctorate in CCM, where he studies with Mara Helmuth and Douglas Knehans. His compositions were published by NYXmusic (ASCAP).