Emily Koh (b.1986) is a Singaporean composer and double bassist based in Atlanta.  Her music reimagines everyday experiences by sonically expounding tiny oft-forgotten details. In addition to writing acoustic and electronic concert music, she enjoys collaborating with other creatives in projects where sound plays an important role in the creative process. 
Described as 'the future of composing' (The Straits Times, Singapore), she is the recipient of awards such as the Copland House Residency Award, Yoshiro Irino Memorial Prize, ASCAP Morton Gould Young Composer Award, Prix D'Ete, and PARMA competitions; commissions from the Barlow Endowment for Music Composition, Composers Conference at Wellesley College, Singapore Symphony Orchestra, Left Coast Chamber Ensemble, Dinosaur Annex Music Ensemble; and grants from New Music USA, Women's Philharmonic Advocacy and Paul Abisheganaden Grant for Artistic Excellence. She has been a fellow at the MacDowell Colony and Avaloch Farm Music Institute.
Emily's works have been described as "beautifully eerie" (New York Times), and "subtley spicy" (Baltimore Sun), and have been performed at various venues around the world in Singapore, Malaysia, Thailand, Vietnam, Hong Kong, Macau, Taiwan, Japan, South Korea, the Netherlands, Italy, France, Switzerland, Finland, Israel, the United Kingdom, Canada and the United States by acclaimed ensembles and performers such as Talea Ensemble (USA), Ensemble Dal Niente (USA), New York New Music Ensemble (USA), Signal Ensemble (USA), Boston New Music Initiative (USA), New Thread Quartet (USA), Acoustic Uproar (USA), LUNAR Ensemble (USA), East Coast Contemporary Ensemble (USA/Europe), Avanti! (Finland), Israel Contemporary Players (Israel), Sentieri Selvaggi (Italy), the Next Mushroom Promotion (Japan), Chroma Ensemble (UK), The Philharmonic Orchestra (Singapore), Dingyi Music Company (Singapore) and Chamber Sounds (Singapore) among others.
Emily graduated from the Yong Siew Toh Conservatory of Music, National University of Singapore (BM Music Composition), the Peabody Institute, Johns Hopkins University (MM Music Composition and Music Theory Pedagogy), and Brandeis University (Ph.D. graduate in Music Composition and Theory). She is currently Assistant Professor of Composition at the Hugh Hodgson School of Music, University of Georgia in Athens, GA. Prior to teaching at UGA, she taught at Brandeis and Harvard Universities, MIT, Longy School of Music (Bard College) and Walnut Hill School for the Arts. She is a member of ASCAP, SCI, and is an honorory member on the executive committee of the Composers Society of Singapore. Her music is published by Babel Scores and Poco Piu Publishing.
Emily lives in Atlanta, GA (USA) with her husband, Jason. Besides composing and performing, Emily enjoys eating, cooking (but not baking), gardening, traveling and home DIY projects. 
Jason Thorpe Buchanan is an American composer whose works explore multiplicity, intelligibility, behavior, and the integration of live performance with technology. He is Artistic Director of the [Switch~ Ensemble], Department Chair/Lecturer in Composition, Theory, and Electroacoustic Music at the College of Music, Mahidol University in Thailand, and Visiting Lecturer in Composition and Interim Director of the Electronic Music Studios (UTEMS) at the Butler School of Music, University of Texas at Austin. Commissions and performances include collaborations with Alarm Will Sound, Talea Ensemble, Ensemble Interface (DE), Nikel Ensemble (Israel), Linea (FR), Insomnio (NL), EXAUDI Vocal Ensemble (UK), Slagwerk Den Haag (NL), Eklekto Percussion (CH), the Mivos Quartet (USA), Iktus Percussion, the Blue Water Chamber Orchestra, wild Up, the NY Virtuoso Singers, the Eastman Musica Nova Ensemble, TACETi (Thailand), and the Hong Kong New Music Ensemble. Scenes from his multimedia opera Hunger have received performances at Darmstadt, The Industry's FIRST TAKE in L.A., and MATA (NYC) with the [Switch~ Ensemble]. Honors include a Fulbright Fellowship (Hamburg, Germany), nomination for the 2015 Gaudeamus Prize, fellowships and commissions from Royaumont (2016 & 2017), MATA, the International Horn Society, and the Earle Brown Music Foundation.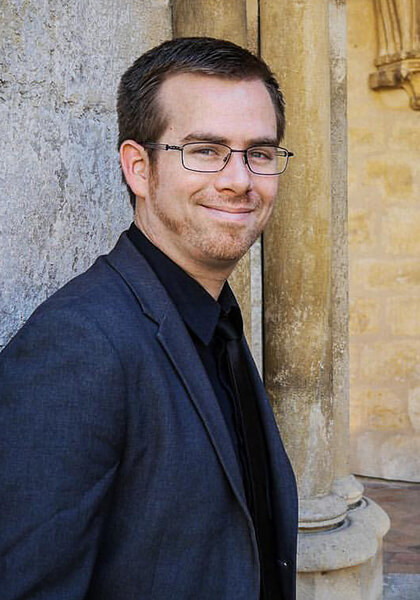 He was the recipient of an American-Scandinavian Foundation Grant, two ASCAP Morton Gould Awards (2014 & 2015), and the Howard Hanson Orchestral Prize, was winner of Iron Composer (2015), 2015 Artist-in-Residence at USF Verftet (Bergen, Norway), 2017 Artist-in-Residence at the Brush Creek Foundation (Wyoming), and 2018 Artist-in-Residence at the Embassy of Foreign Artists (Geneva, Switzerland). He holds a Ph.D. from the Eastman School of Music, served for three years as Executive Director of the VIPA Festival (Spain), two years as a Curator for the San Francisco Center for New Music, and one year as director of the Academy for Young Composers at TICF (Thailand). As a guest composer, conductor, and lecturer, he is widely sought internationally at institutions such as the University of Chicago, Stanford, TRANSIT Festival (Belgium), Tzlil Meudcan (Israel), Chamber Music Campania (Italy), Eastman, Music Science Share Educators Conference (Shanghai, China), the Queens New Music Festival, the Thailand New Music and Arts Symposium, Yong Siew Toh Conservatory (Singapore), the Bergen Center for Elektronisk Kunst (Norway), and over two dozen Universities throughout the United States.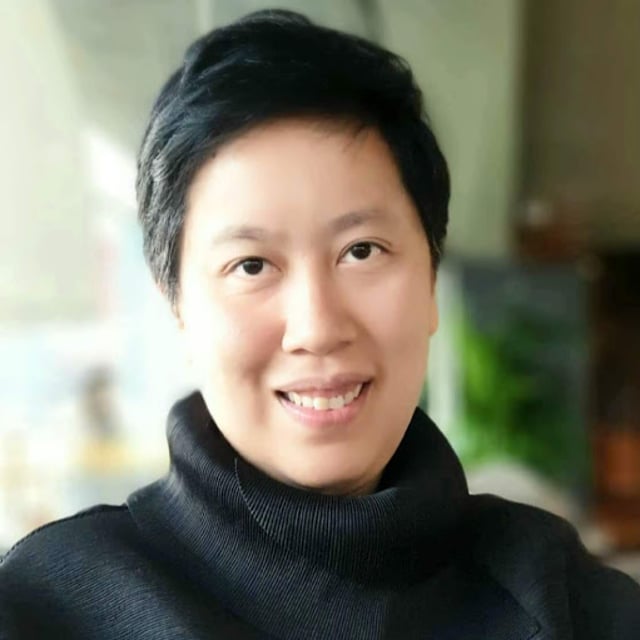 Composer / Pianist / Artist, Anothai completed her bachelor degree with 1st class honour from Chulalongkorn University, Thailand, she then continued her studies in the Master programme in Music Composition at the University of Edinburgh under Professor Nigel Osborne in 2002. After graduated with a Master Degree and was awarded a distinction, she was awarded the scholarship from the University and the Overseas Research Students Awards Scheme, and obtain her PhD in Composition in May 2007. Working on a cultural frontier, Anothai bases her musical research on the idea of intercultural and dialogues between cultures, integrating musical languages of a professionally trained, contemporary-style to the folk-based oral tradition and combing together various types of performers including professional musicians, folk-musicians, children and people with no musical background. Her compositions have been performed by the orchestras and ensembles in many countries. She was also regularly invited to be a jury for composition and performance competition both in Thailand and abroad.    
Alongside her works in composition, Anothai intensively involves in the music community projects and curate many sound installation projects working with artists, architects and designers.  Her works involve collaborative works with Dr. Jean- David Caillouët in the multidisciplinary art projects including sound installation 'Loi Krathong' for the Goethe Institut's exhibition 'Riverscape in Flux' 2012 Hanoi, Vietnam. She also co-curated many exhibitions such as "Hear Here" sound installation exhibition at the Bangkok Art & Culture Centre and "AS((EAR))N - Sound of ASEAN" at the Museum Siam in 2016.       
As a former vice president and dean at the Princess Galyani Vadhana Institute of Music in Thailand since its establishment in 2013, Anothai initiated and lead various international projects such as the 'PGVIM' International Symposium and ASEAN Youth Ensemble. Both projects which became a mutual platform for creative discussions and reflective questions contributed to the musical development in Southeast Asia, as well as advocated community engagement projects such as the PGVIM Children's Music Theatre and PGVIM Singers.    
Anothai is now teaching at the School of Music, Princess Galyani Vadhana Institute of Music, Bangkok, Thailand, and enjoy performing, creating and collaborating with the open-minded artists and thinkers.
Thai Composer Narong Prangcharoen's success as a composer was recently confirmed by his receiving the prestigious 2013 Guggenheim Fellowship and the Barlow Prize. Other awards include the Music Alive, the 20th Annual American Composers Orchestra Underwood New Music Commission, the American Composers Orchestra Audience Choice Award, the Toru Takemitsu Composition Award, the Alexander Zemlinsky International Composition Competition Prize, the 18th ACL Yoshiro IRINO Memorial Composition Award, the Pacific Symphony's American Composers Competition Prize, and the Annapolis Charter 300 International Composers Competition Prize. In his native country, Mr. Prangcharoen was recipient of the Silapathorn Award, naming him a "Thailand Contemporary National Artist". Mr. Prangcharoen has, thus, established an international reputation and is recognized as one of Asia's leading composers. He has received encouragement and praise from a number of important contemporary composers, such as Paul Chihara, Zhou Long, Augusta Read Thomas, and Yehudi Wyner. John Corigliano has called Prangcharoen's music "contemporary and accessible," and Chen Yi has written that it is "colorful and powerful. The press has also recognized Mr. Prangcharoen's uniqueness as a composer. The Chicago Sun Times called his music "absolutely captivating", and, of the October 2012 Carnegie Hall debut by the American Composers Orchestra of "Migrations of Lost Souls", New York Times critic, Corinna da Fonseca-Wollheim wrote, it is "an atmospheric work that weaves some of the spiritual and vernacular sounds of Mr. Prangcharoen's native Thailand into a skillfully orchestrated tapestry [with] moments of ethereal beauty."
Mr. Prangcharoen's music has been performed in Asia, America, Australia, and Europe by many renowned ensembles such as the American Composers Orchestra, the Annapolis Symphony Orchestra, the Baltimore Symphony Orchestra, the Bohuslav Martinů Philharmonic, the China Philharmonic Orchestra, the China NCPA Orchestra, the German National Theater Orchestra, the Grant Park Orchestra, the Melbourne Symphony Orchestra, the Minnesota Orchestra, the Nagoya Philharmonic Orchestra, the Oregon Symphony Orchestra, the Pacific Symphony, the Shanghai Philharmonic Orchestra, the Thailand Philharmonic Orchestra, the Tokyo Philharmonic Orchestra, and the Toledo Symphony Orchestra, under many well-known conductors, such Carl St. Clair, Steven D. Davis, Carlos Kalmer, Jose-Luis Novo, Mikhail Pletnev, and Osmo Vänskä. His music has also been presented at many important music festivals and venues, such as the Grant Park Music Festival, the Asia: the 21st Century Orchestra Project, the MoMA Music Festival, the Maverick Concerts: "Music in the Wood", the Beijing Modern Music Festival, the Lincoln Center, the Library of Congress, the Le Poisson Rouge, and the Carnegie Hall by distinguished performers such as, among others, the New York New Music Ensemble, the Imani Winds, saxophonist John Sampen, and pianist Bennett Lerner 
Mr. Prangcharoen received his DMA from University of Missouri-Kansas City, where his primary teacher was Chen Yi. In addition to working as a freelance composer, he is currently teaching at the Community Music and Dance Academy of the Conservatory of Music, University of Missouri in Kansas City. He is the founder of the Thailand International Composition Festival, now entering its tenth year. Prangcharoen is now a composer in residence for the Pacific Symphony in Orange County, California for the next three seasons. His works are published exclusively by Theodore Presser Company.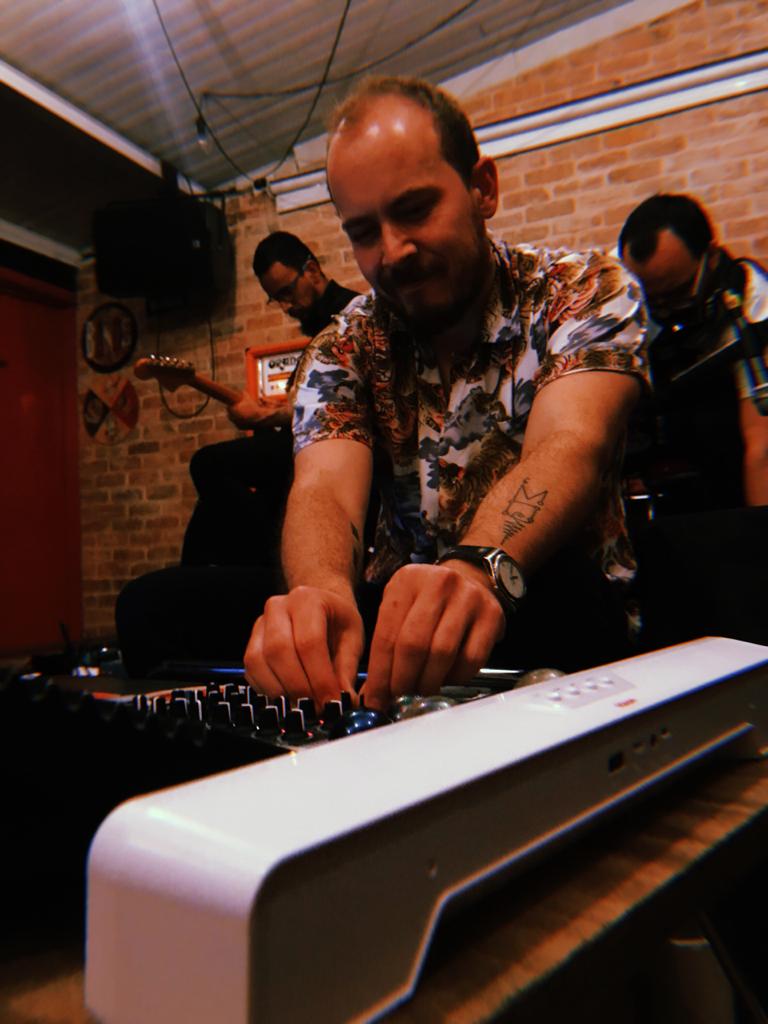 Sergio Cote Barco (1987, Colombia) is a composer, improviser, and researcher, whose work focuses on different modes of listening, alternative music notation, and disobedient uses of technology. While dealing with musical scores as places of resistance and materiality, his pieces encompass various kinds of noises (digital and analog), acoustic phenomena, and how these could be shaped to explore different kinds of curious listening. As an improviser, Sergio is part of the sound-based performance art duo, etc, of the ambient-drone duo La Era del Ruido. He also collaborates with singer/performer Valeria Barnier. His pieces have been performed and commissioned by ensembles such as the International Ensemble Modern Academy (Frankfurt), Neopercusión (Madrid), The [Switch~Ensemble], Ul [música mixta] (Bogotá, Colombia), Mise-en Ensemble (New York City, US), Ensemble Taller Sonoro (Seville, Spain), and the National Symphony Orchestra of Colombia; and featured in Festivals such as Thailand new Musc and Arts Symposium (Bangkok, Thailand), Darmstädter Ferienkurse (Darmstadt, Germany), Contemporary Music Days (Bogotá, Colombia), Sacred Music Festival (Madrid, Spain), Mise-en Festival (NY, USA), Casa Tomada (La Habana, Cuba), The Dog Star Orchestra (Los Angles, US), among others. Sergio is a current DMA in Composition Candidate at Cornell University working with Marianthi Papalexandri-Alexandri, Kevin Ernste, and Benjamin Piekut; and a Don M. Randel Teaching and Research Fellow at the same institution, where he teaches the class Beyond the Five Lines.