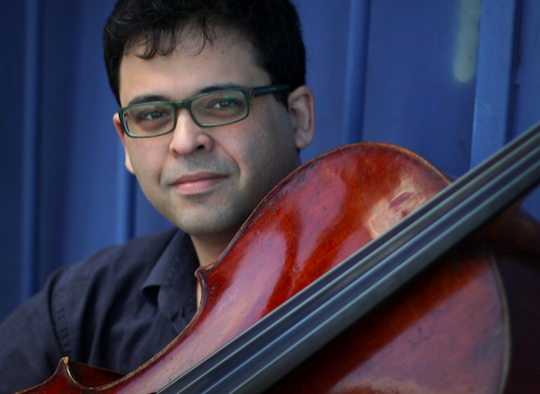 Yoni Gotlibovitch (Cello)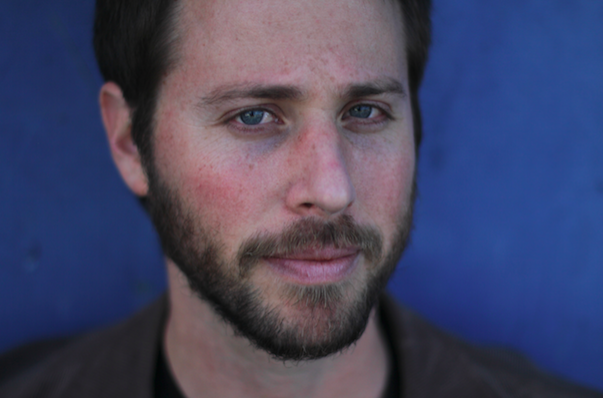 Amit Dolberg (Piano)
Meitar Ensemble (DUO) (Israel)
Praised by the NYTimes for their "excellence, poise and precision", the Meitar Ensemble, founded in 2004 by artistic director Amit Dolberg, has established itself as a prominent array of virtuosos specializing in contemporary music. Based in Tel-Aviv, they have been featured at some of the most prestigious venues and festivals worldwide, including ManiFeste (Paris), Cervantino Festival (Guanajuato), Venice Biennale for Contemporary Music, Purcell Room (London), Radial System (Berlin), Brighton Festival (Brighton),  92Y (NYC) and the Heidelberger Früling Festival. The ensemble held residencies at Royaumont Festival and Academy, Cervantino Festival Academy (Guanajuato), MATA festival (NYC) and is the ensemble in residence at the Israel Conservatory of Music, Tel Aviv. Over the past ten years they have commissioned and premiered over 200 new works. They regularly collaborate with renowned composers including Philippe Leroux (composer in residence), Georg Friedrich Haas, Philippe Hurel, Ivan Fedele, Fabian Panisello, Mark Andre, Matthias Pintscher, Chaya Czernowin and many Israeli leading composers.  The Recordings of the ensemble were published and released by NEOS, VERSO, Albany, The Israeli Music Institute and more. The ensemble has been acclaimed for its significant contribution to the development of Israeli culture and music, receiving the Binyaminy Award (2006), Partosh Award (2008), and the Landau Award (2010). The Meitar Ensemble initiated a master's Degree Program for contemporary music at the the Jerusalem Academy of Music & Dance, the Tedarim Program, featuring ten students from Israel and abroad. CEME, the ensemble's New Music Festival and Master Courses for young professional musicians has become a known winter event at the international contemporary music scene. Among their visiting guests are Georg Friedrich Haas, Ivan Fedele, Philippe Leroux, Franck Bedrossian, Fabian Panisello, Pierre-Andre Valade (conductor in residence) and Ensemble Modern members, as well as composition and conducting students from all over the world.  In addition, the members launched an international composers competition, The Matan Givol composers competition, which is winning great acclaim and reaches large audiences.
reconvert Duo (Switzerland/Spain)
reConvert is a Swiss based percussion duo who focus on the extension of the percussion repertoire and the identity that rejects generic definitions and bets on a continuous work between different artists (composers and performers) in which the questioning of the dogmas of the academy is in the foreground. reConvert carries out activities in Europe, America and Asia, constantly evolving and questioning the uses and bets of resources, techniques and means that it carries out continuously. reConvert has been working with Kaj Duncan David, Alexander Schubert, Simon Steen-Andersen, Michael Maierhof, Jorge Sánchez-Chiong, Fernando Manassero or Luciano Azzigotti. 
LORENZO COLOMBO is a percussionist and performer dedicated to researching and promoting new music. He is collaborating with contemporary music groups such as: Divertimento Ensemble, MDI Ensemble, Athelas Sinfonietta Copenhagen, Sentieri Selvaggi.He has been identified as a promising young performer by the Ulysses. As well he has performed in several festivals, (including the "Manifeste 2016" IRCAM Paris, Warsaw Autumn Festival 2014, Darmstadt Summer Courses 2014, "Biennale Musica 2016" Venice , Gaudeamus Muziekweek 2017, "Klang Festival 2016", "Rondó Divertimento Ensemble", MI.TO, Milano Musica,) playing both soloist and chamber music. 
ROBERTO MAQUEDA, Heterodox percussionist interested in avant-garde art, new forms of communication as well as their implementation in the sound-musical creation of our time. He studied with Christian Dierstein and Fred Frith in Basel, where he is based. He is also the artistic co-director of the nomadic music platform CONTAINER. In addition he carries out an ongoing work with composers such as Simon Steen-Andersen, Michael Maierhof or Andreas Frank; for the development of new repertoire that questions the established limits of percussion, included in his project [expandING_percussion], awarded with the Young Creation Award 2017 of INJUVE. He is currently part of the program "Young Artists Promises" of the ULYSSES Program (IRCAM), and he collaborates teaching workshops at the Conservatoire Liceu of Barcelona.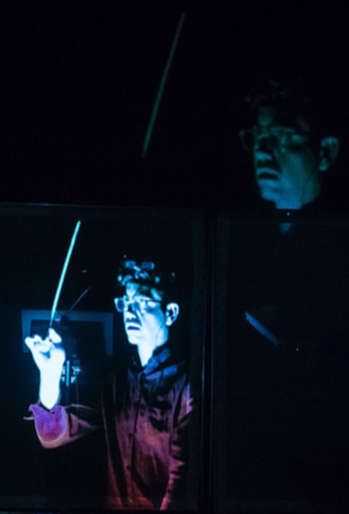 ROBERTO MAQUEDA
LORENZO COLOMBO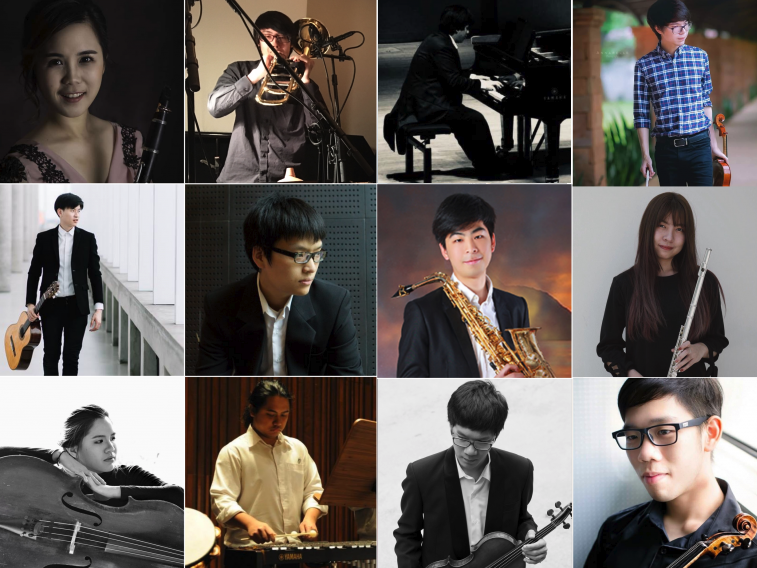 Tacet(i) Ensemble (Thailand)
Tacet(i) is a Thailand leading new music ensemble which all performers are focusing on the creation of new compositions from both local and international composers, artist, as well as new works with elements of music technology, improvisatory and theatricality. Tacet(i) was founded in 2013 and performed works in Asia, Europe and United States. All musicians are living and curating contemporary music and artworks in several countries such as Thailand, Hong Kong, China, Switzerland, the Netherlands, Germany, United Kingdom and the United States. Currently, the ensemble includes 20 instrumentalists which we have 12 main members. More info please visit